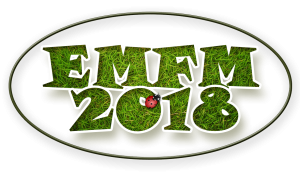 EMFM Symposium 2018 – Call for Papers
Dear colleague,
On behalf of the Organizing committee of EMFM-2018, it is our great pleasure to welcome you to the 8th International Symposium on Environmental and Material Flow Management (EMFM – 2018), which is organized jointly by the Faculty of Mechanical Engineering, University of Zenica (Bosnia and Herzegovina), the Technical Faculty in Bor, University of Belgrade (Serbia) and the Environmental Campus Birkenfeld, University of Applied Science Trier (Germany). The EMFM 2018 Symposium will take place at hotel Zenica, Zenica (B&H), 14th-16th November, 2018.
We expect that the conference will bring together professionals from around the world to actively discuss and share their views and experience on the challenges and prospects from field of environmental and material flow management. Therefore, we are pleased to invite you to take part in this important event.
Please find attached the First Announcement and Call for papers containing the relevant information on the forthcoming event. You can check more information about symposium details at: http://emfm.unze.ba/
All submitted papers will be published in Book of abstracts (before the conference) and the Book of proceedings (after the symposium in electronic form).
We want to emphasize that admission to the sessions, Book of Proceedings and the accompanying materials, welcome cocktail and refreshments during the Conference are FREE for all participants.
Looking forward to meeting you at Zenica, and we are at your disposal if you have any questions.
Best regards,
The EMFM 2018 Organizing Team
University of Zenica, Faculty of Mechanical Engineering Zenica Fakultetska 1, Zenica (B&H)
Tel: + 387 32 449 120
E-mail: emfm2018@unze.ba
Website: http://emfm.unze.ba/
_________________________________________________________________________________________________
PLENARY SPEAKERS
​
In the frame of EMFM 2017 symposium, round table panel discussion will be organized, with the main topic:
"Towards sustainable governance of natural resources: Co-management approach".
All authors and participants of EMFM 2017 symposium are kindly invited to take participation at this round table by presenting their additional researches that used co-management concept for increasing legitimacy and effectiveness of sustainable governance of natural resources.
Moreover, for the authors, who will present their research during the round table, there is an additional possibility to publish their results in a monograph (with its own ISBN number) that is going to be issued after the symposium. The fee for publishing a paper in this monograph will be additional 50 euros. For further information please contact organizational team by e-mail: emfm@tfbor.bg.ac.rs
EMFM 2017 – Extended call for papers